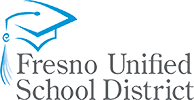 Convenient printing services at the best price for faculty, administration and staff!
Print Services include:
Fast turnaround color and black/white copy

Large format printing (banners, posters, signs, etc.)

Binding (spiral/tape/comb/booklet)

Finishing (folding, cutting, collating, hole punching, scoring/perforating, laminating,)

Outsourced Specialty Printing (Pens, Labels, Lanyards, etc.)
---
Store Items Include:
District Calendars

P.E. Roll Cards

Condensed Directories
More items will be added as time permits - check back often!
During the current pandemic Graphic Communications is operating on site on an as needed basis. Production and staffing will be scheduled when orders are received - please allow a MINIMUM of 5 business days for all orders (larger/complicated orders will take longer to produce).
---
Due to the district wide website upgrades in progress many of the links on our website are no longer functioning. We are working on getting these repaired. Thank you for your understanding.
---
Effective March 2019 a $5.00 service charge will be applied to all print orders under $10.00
---
INSTRUCTIONS FOR EMPLOYEES WHO HAVE CHANGED SITES:
Our ordering system does not update your location automatically. If you have moved to a new site do not register for a new account. Please email your full name, user name and new department number to graphics.dept@fresnounified.org
We will manually update your department and assign new budget lines to your account.
Before placing your first order, you will need to update your contact information in your user profile. After logging in, click your user name on the top right to edit your information.
---
We now have an ordering guide available to assist users in registering and placing orders.
---
Click here to download a list of Wonders materials available for order in the online store.
---
Important Information for New Users
To get started, just click the "Register Now" button above and enter your information.
Please Note: Accounts are manually approved during normal business hours. Account requests placed after hours will be approved the following business day.
Accounts are generally approved within 1 hour. Please contact Graphics if your account has not been activated by then and you need to place an order.
Department names for all sites have been provided by Fiscal Services. In many cases departments are using a name other than the one they are listed as in AMS. If you are unable to find your department, please look up your department number on the chart of accounts to see how your site is listed. The current chart is available at:
https://fusd.sharepoint.com/sites/dept_fiscal/Pages/FormsTraining-Resources.aspx
If your site is not listed, please email the information for your school/department to: graphics.dept@fresnounified.org
When we approve your account we will assign the budget lines for your department as provided by Fiscal Services. If you would like lines added or removed from your account please email graphics.dept@fresnounified.org
---
4498 N. Brawley Ave. • Fresno, CA 93722
Phone: (559) 457-3111 • Fax: (559) 457-3121
Graphics.Dept@fresnounified.org
Hours: 8:00am - 4:30pm Monday through Friday
---